ADLER - Slovenský výrobca okien a dverí SALAMANDER
ADLER, as a manufacturer of plastic windows and doors SALAMANDER, was established in 2003. Since then, it has gradually developed and created its place on the market for filling construction openings. Throughout its existence, the company has focused primarily for quality and a serious approach to its business partners and customers. Thanks to the many years of honest work of all employees, we have managed to build a recognized company in the production and supply of plastic windows and doors. We are currently one of them from the forefront, traditional supplier of plastic windows and doors SALAMANDER in western Slovakia.
Slovenská kvalita a tradície
Spoločnosť disponuje modernou výrobnou technológiou a tak dodáva na trh skutočne kvalitné slovenské okná a dvere. Vyrábané sú z nemeckých profilov SALAMANDER a okované taktiež nemeckým nadčasovým celoobvodovým kovaním SIEGENIA. O kvalite výrobkou svedčí veľké množstvo spokojných zákazníkov a dlhé roky bezproblémovej funkčnosti.  V súčastnosti predstavuje ročná produkcia firmy asi 10 000 okenných jednotiek.
Okná dodávame do rodinných domov, bytov, ale aj verejných budov ako sú úrady, školy alebo predajne. Pre našich zákazníkov sme schopný zabezpečiť komplexnú realizáciu vrátane celej rady doplnkov a doplnkových služieb.
A satisfied customer is a guarantee of the company's prosperity.
A prosperous company is a guarantee of employee satisfaction.
A satisfied and active employee is a guarantee of customer satisfaction.
Tešíme sa na spoluprácu s Vami.
Popis procesu výroby okien a dverí a pohľad na výrobné priestory:
Digitálna píla nareže plastové profily na presné rozmery zadané z výrobného softwaru.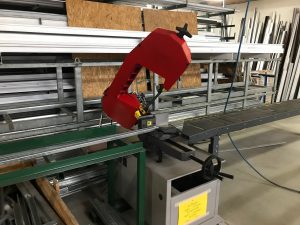 Na píle BOMAR sa podľa typov profilov vložia požadované výstuhy. Pre biele okná 1,5 mm hrubé, pre farebné okná a dvere 2 mm hrubé.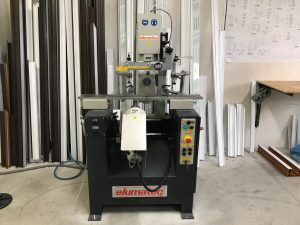 Fréza spraví v plastových profiloch otvory, ktoré slúžia na odvod kondenzovanej vody a ochladzovanie plastov.
Na kopírovacej fréze PERTICI sa vyvrtajú všetky otvory pre kľučky a kapsy zámkov kovania.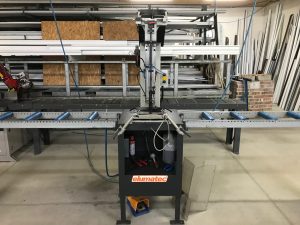 Pneumatický skrutkovač nakoniec k pripraveným plastovým tyčiam priskrutkuje každých 30cm výstuhu.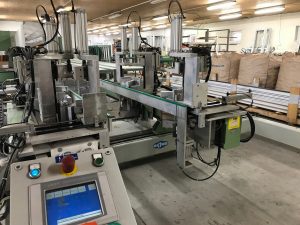 4-hlavý zvárací automat, zvarí všetky štyri rohy okna naraz s presnosťou desatiny milimetra
CNC začisťovací stroj opracuje plastové zvary na rohoch okien a pripraví drážku pre tesnenie.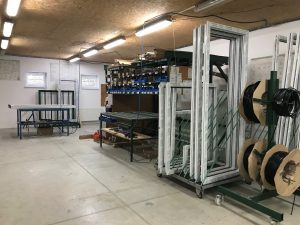 V kovacom centre sa nainštaluje tesnenie EPDM a kompletizuje sa kovaním rám s krídlom okna.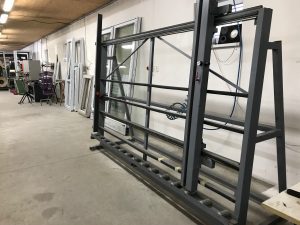 V zasklievacom lise sa potom do okna vloží izolačné sklo a spraví sa test funkčnosti, prípadne sa nastaví.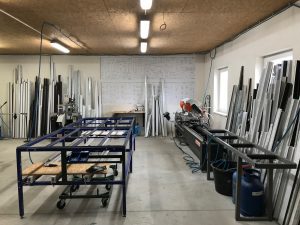 Pohľad na prípravnú časť výroby.
Zváranie a začiťovanie plastových výrobkov.
Celkový pohľad na výrobné priestory.