Design. Innovation. Sustainability = profile for the future
Products manufactured by our company
Salamander with its headquarters in Türkheim is one of the leading European quality providers for energy-saving, design-oriented window and door systems. The company, which is mainly family-owned, supplies innovative, customized and tangible products that are sustainable, durable and future-oriented. As an experienced partner of window manufacturers, Salamander aligns its high-performance product range and app-based solutions exactly to the needs of its customers - under the sign of excellent quality "Made in Germany", sustainability, reliable service and high delivery capability.
Design. Innovation. Sustainability.
This premium line combines our many decades of experience in profile development: Technology meets timeless elegance. Greta®Fenster combines the advantages of PVC window profiles with environmental performance. This profile system is produced in line with the highest sustainability standards: All the PVC used comes from old windows and production waste. Greta®Fenster boasts insulation values comparable with those for passive houses. The modern, natural texture with a concrete look transforms windows into tactile designer objects. Round off interiors and façades with clear, minimalist window profiles.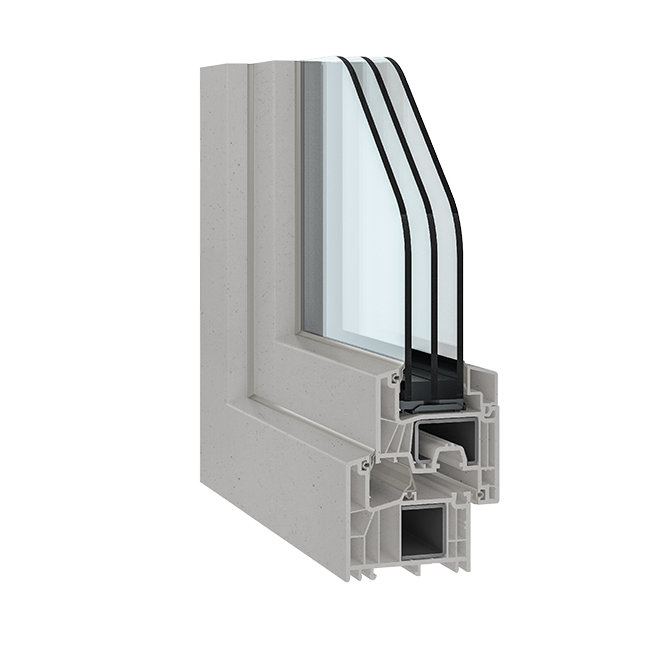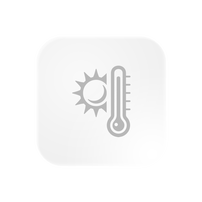 Thermal insulation:
0,73 (W/m2K)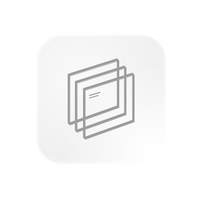 Glazing:
Double glazing, triple glazing up to 48 mm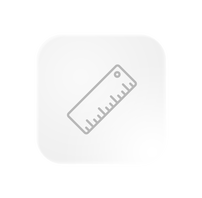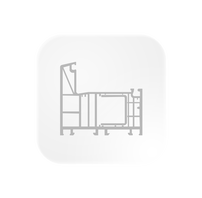 Number of chambers:
6 chamber 
Number of seals:
3 stop seals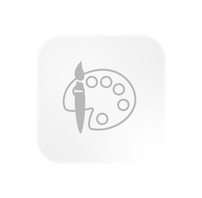 Color scale:
3 colors of concrete